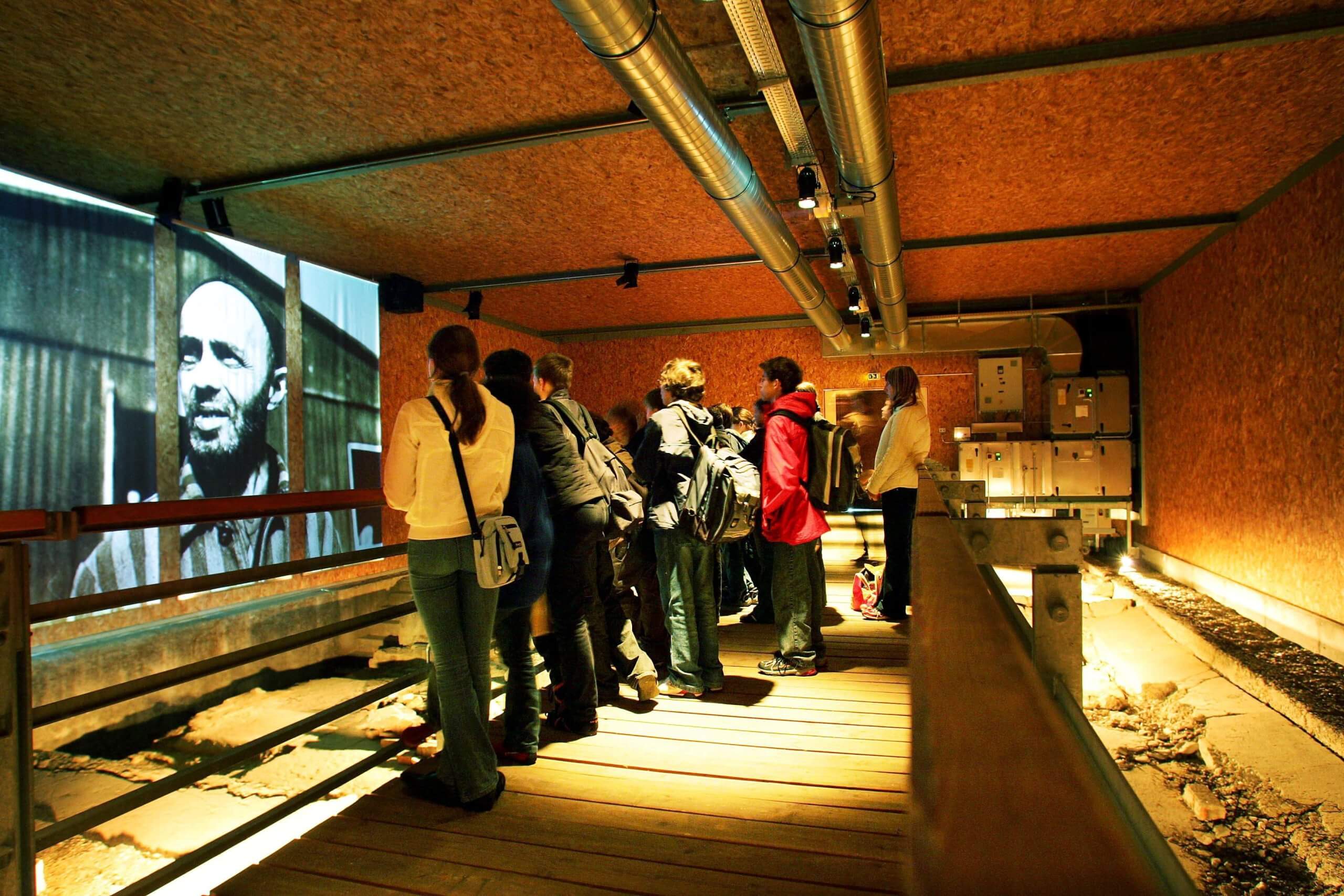 The Memorial
The memorial went into operation in 2005. The looking for traces in the Ludwigsburg district mainly came from teachers organized in the teachers` union "Erziehung und Wissenschaft".
On a tour to the sites of persecution in autumn 1987 the desire for a central memorial was generated which commemorates the persecution and the numerous victims and which informs especially pupils about the topic in a descriptive manner.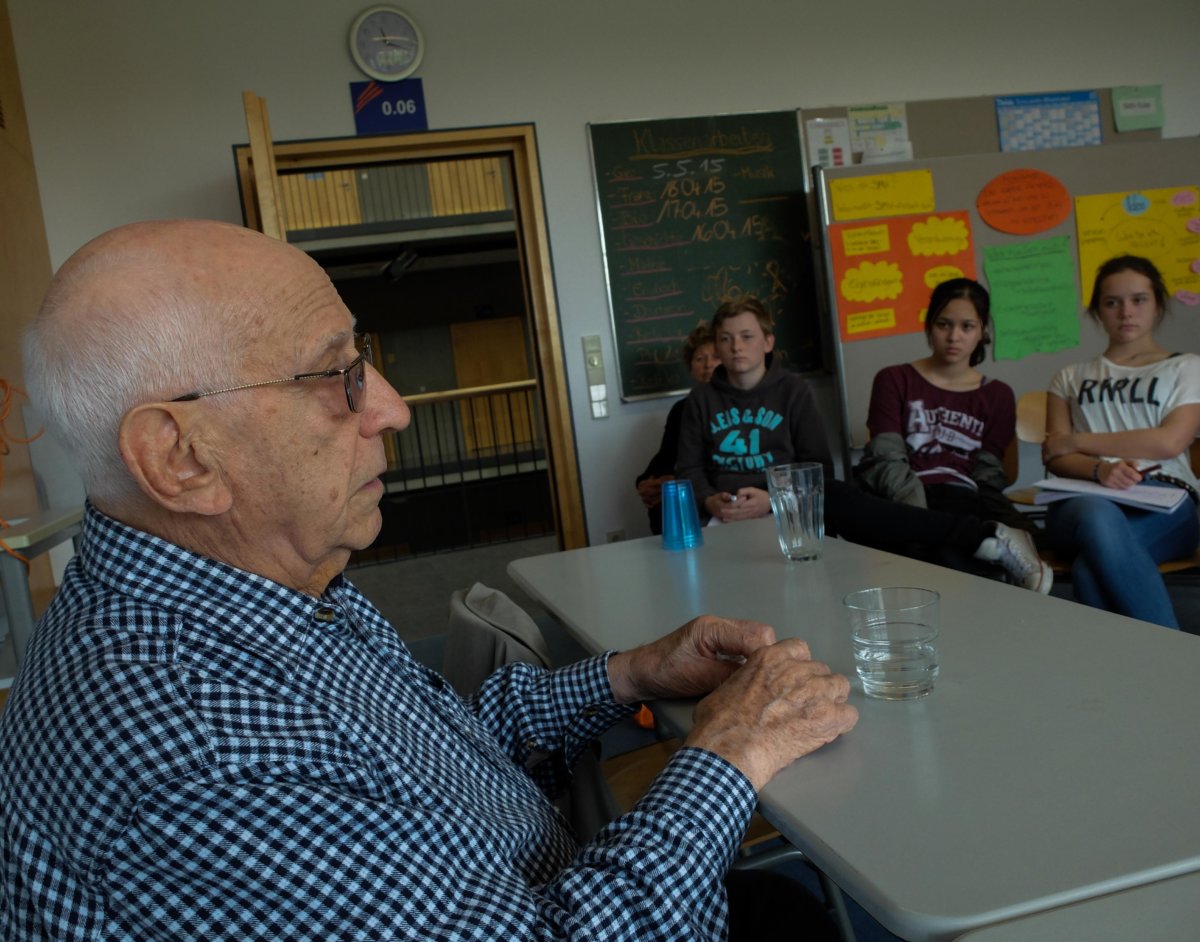 Why a memorial in Vaihingen?
Vaihingen provided the best premises as a site for such a memorial as there not only had been a concentration camp reflecting many different aspects with its extraordinary history but it also was investigated relatively well.
Research work had shown that not only many but also efficient historical sources for the camp in Vaihingen could be found. In 1985 these sources were first presented to the public in an exhibition dealing with the end of the war.
Due to this occasion the City of Vaihingen had invited former inmates of the camp whose memories were partly published in two books which were released at the same time.
Founding of the sponsoring association
After intensive preliminary talks a committee could be founded in autumn 1990 which made it its business to establish a memorial which not only could cope with the didactic requirements but also with the demand to erect the memorial at its authentic site.
The fact that the "Baden – Württemberg State of Office for Protection of Historical Monuments" had displayed the complete leftovers of the camp as a historical monument alleviated the task.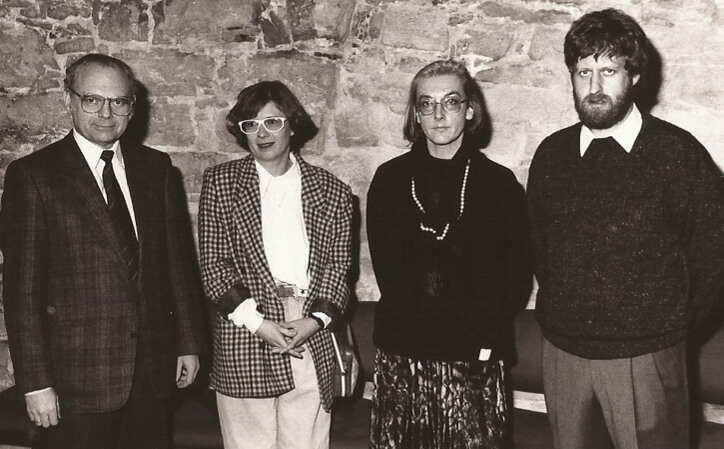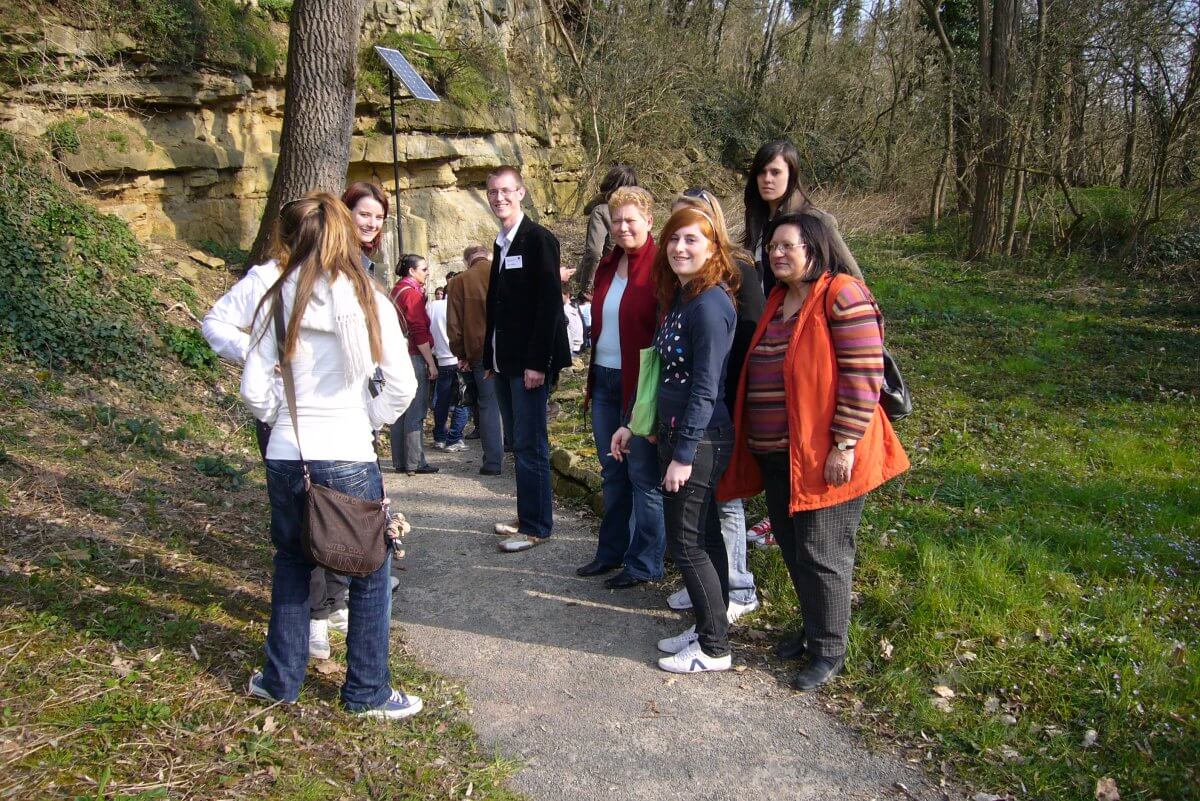 Requirements and supporters
Besides the City of Vaihingen many other institutions and also some companies could be found which enabled the establishing of a memorial which fulfills the requirements to a large extent within 15 years.
What could not be financed so far is a lecture room with different work places.
Nonetheless numerous offers to visitors but also for students and teachers are provided.
The memorial possesses considerable archives and a library which includes about 120 titles and many periodicals at present. All this is stored in the City Archives of Vaihingen as permanent loan and is open to the interested public.