The memorial includes five places of interest: Here you can find an outline of the memorial and its different places.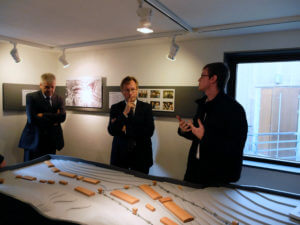 Vistors and information office
With the help of a model of the camp the original site, structure and size of the former camp in the topographically modified Glattbach valley can be reconstructed.
A time line and other printed information material put the basic information to comprehend the historical context across to the visitors.
At a guided tour in the information and visitor centre.
Ffoundation of the former disinfection hut
The listed foundation of the former disinfection hut can be reached on a catwalk. Today it is in a sheltered and shaded hall in which the audio visual media installation is presented.
The twenty – minute video collage made up of quotations of former inmates, music, defamiliarized and crossfaded pictures and noises should provide an emotional access to history, especially to the cruel fate of the inmates.
The area remains shaded, only at certain passages the foundations are included in the presentation with light effects.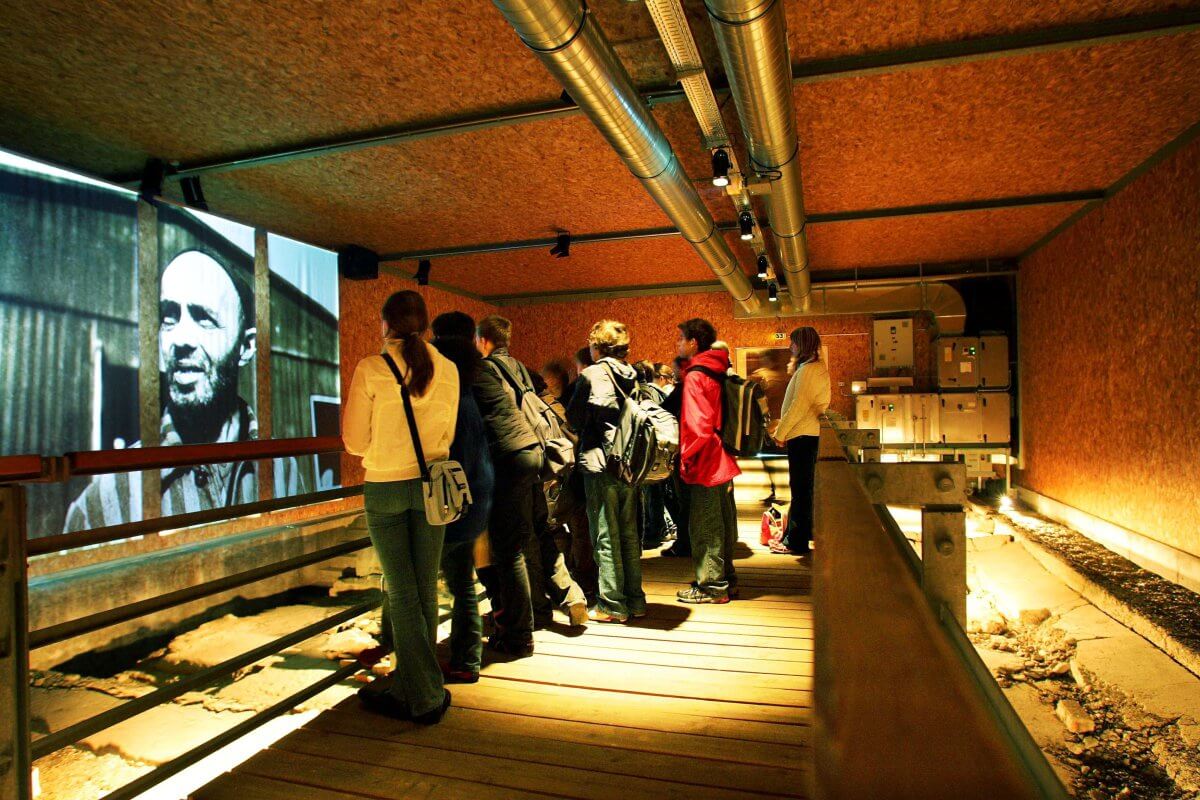 On the foundations the events are presented to the visitors in a media installation at the authentic site.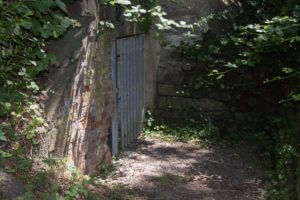 Former SS – kitchen
Here temporary exhibitions e.g. "From common grave to concentration camp cemetery" which present single aspects of the topic can be found.
Underground shelter

Originally it was demolished out of the rock by the inmates to give the SS – guards shelter during bombings. It is the last visible testimony of the inmates` labour.
The SS-guards´ entrance to the underground shelter.
The concentration camp cemetery
In 1958 the concentration camp cemetery was opened on the former site of the 13 common graves. There 1342 victims rest in peace anonymously. The cemetery with its four name plates which were erected in 2013 is the true location for commemoration and sorrow. Around the date of liberation (April 7th) of the camp the commemoration ceremony is held there in April each year.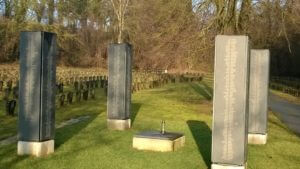 On the name plates which were erected in 2013 1342 victims´names appear in alphabetical order. Eleven victims stay anonymously.